Dino Fest Brings Community Together
Granby's annual Dino Fest offers businesses and other community members a chance to come together.
On September 10, 2022, Granby held its annual Dino Fest event, which was organized by the Church of Christ Congressional. Usually taking place in September, many small businesses and local establishments come together to sell items and/or promote themselves.
Vendors present include The Granby Fire Department, Rainbow Rescue, The Rich Stitch Crochet, The Moonlit Forrest, and The Second Baptist Church. Dino Fest helps small and local businesses expand and find new customers, and it provides an opportunity for community organizations to connect with people.
"Dino Fest is my favorite event to do every single year," says Tasha Rich from The Rich Stitch Crochet, a local crocheting company. "It's more geared towards the kids, so I get a lot more sales because most of my animals are meant for children. Dino Fest is my favorite."
Dino Fest not only gives people a chance to shop and connect with local businesses, but it offers a variety of activities for young and old alike.
"[Dino Fest] is fun to me. I like it because you get to do fun things and see people. I like the pie eating contest," said Thomas DeWitt, a local teen from Boy Scouts.
One of the community organizations present at Dino Fest was our own Granby Public Schools. GPS has a table manned by students and staff. This event gives the school department an opportunity to share its work with families and other community members in an informal setting.
"There are things that are going on in the school that the students and teachers know about but the community at large doesn't," said Todd Dorman, Vice Principal of Granby Jr/Sr High School. "It's a good way to get that out there."
If you missed out on this year's successful Dino Fest, there's always next year.
About the Contributor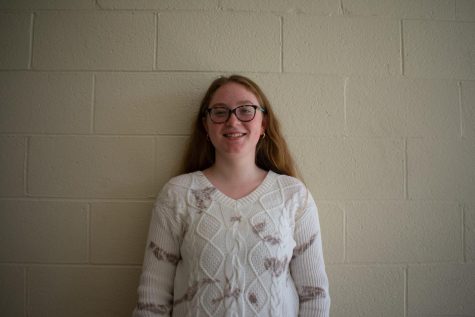 Alexis Laptie, Managing Editor
Alexis Lapite is a sophomore at the Granby Jr./Sr. High School, and it's her second year on The Daily Dino staff. She is particularly interested in Science,...