Granby To Go Services Community In Need
Operating out of GJSH, Granby To Go looks to offer support and care for those in most need.
Granby-To-Go is a program that is a public organization for the Granby Public Schools community. The program provides food, clothing, and resources to students and families. The program is available regardless of anyone's economic status – it is open to all.
Granby-To-Go started 2017-2018 when the whole program began collaborating with the Neighbors Helping Neighbors food pantry, an organization that would provide weekend food bags for any that are interested in preschool to 6th grade. Since they were being so successful, they began expanding the program to all grades. With the support of Neighbors Helping Neighbors and the United Way of Pioneer Valley, Granby-To-Go now supports over 100 Granby Public school students that are part of the program. 
Judy Delong is the program manager, but it all really started in the school nursing clinics. Granby nurse Nancy Janks was noticing students visiting her office for hunger frequently. She reached out to Neighbors Helping Neighbors and together they started a small pantry in the wrestling closet. In the beginning, they were helping somewhere between 30-40 kids.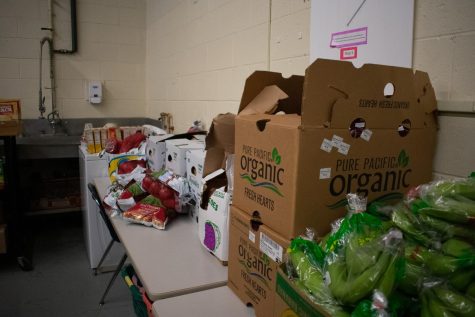 Delong remembers a student coming in that was very hungry – but she also noticed that he was wearing flip-flops in March. She immediately called her husband and told him to bring a pair of his old shows down for the student. After that, clothing became a permanent part of the Granby-To-Go services. 
Delong credits support from former GPS superintendent Cheryl Stanton and other staff members for helping Granby-To-Go move from that tiny wrestling closet into the full space they currently occupy.
Their current space is a sight to behold: not only is it a clothing store, but it also offers a variety of fresh produce, meat, vegetables, and frozen goods. Granby-To-Go will offer all of these goods for no charge, and the only question that gets asked is "how big is your family" to ensure they are providing enough to help larger families. 
If Granby-To-Go cannot provide for the student, they will network with Neighbors Helping Neighbors and other local services to find out who can.
Delong says that the elderly are very appreciative of the program because many of them live on a fixed income and are trying to stretch their dollars – especially now.. Now with the cost of inflation with food helps out tremendously. 
Recently, Granby-To-Go has been working with State Representative Mind Dombs. When COVID first hit and local officials needed a way to help struggling families, Granby-To-Go and Representative Dombs got to work and through countless Zoom meetings and even speaking to congress, they were able to provide free breakfast and lunch to all students regardless of family income.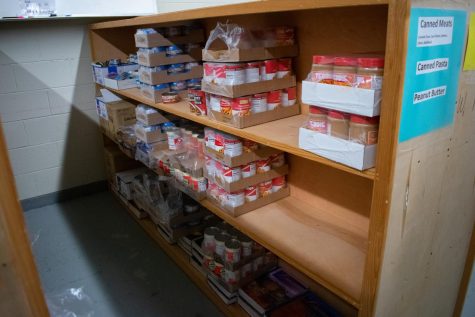 "We are really looking to push right now to make sure [free lunch and breakfast] is definitely a permanent thing," said Delong. "Because a lot of school districts and people don't know they will go into a lot of debt. Oftentimes an event will occur like a parent losing a job but the family will be afraid to ask for help."
Granby-to-Go is working with Dombs to offer similar programs to all school districts. Currently they are focusing on South Hadley. DeLong believes that the best place for this program is the high school because that in the schools is often where there is the most need.
For more information on Granby To Go, visit their website. 
About the Contributor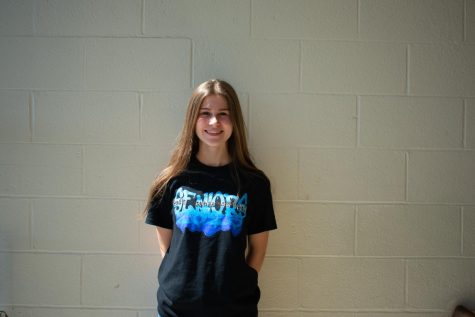 Rebecca Gavel, Editor-in-Chief
Rebecca Gavel is a senior at Granby High school. She is planning to go to college to be a physician assistant and hopefully play volleyball. She has been...