AllPower Goes Out Of Business
The AllPower store in Granby has closed after over fifty years in business.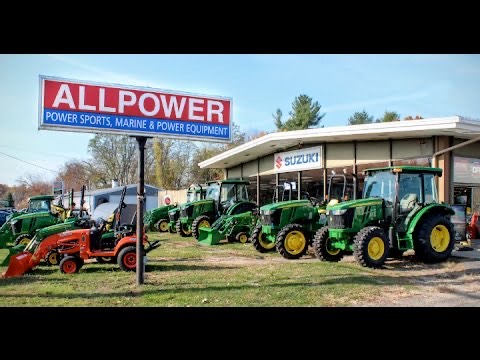 AllPower has been bought out by a company called United Ag and Turf, it has been open and helping the community with their power equipment needs for over 50 years. But recently they have closed – its last day open to the public was November 24th, and the last day for its workers was November 30th. Now the people who depended on AllPower to fix their power equipment have to find a new place to get repairs. There is a rumor that United Ag and Turf will build a store in Springfield on Page Boulevard, but that is only a rumor and if it were to happen it won't happen for a while.
For people who were dependent on John Deere equipment the closest John Deere dealership is in Greenfield. Those people have been wondering where they can go to get their lawn mowers fixed now and there are two United Ag and Turf locations they can visit: either in Greenfield or East Windsor, Connecticut. This can really be a problem for most people who need to bring their lawnmowers for in-store maintenance. AllPower used to pick up people's lawn tractors if they didn't have a way to get it to the store, but the other stores don't offer that service. As a result, not only will the people have to drive all the way to Greenfield but they would also have to find a way to get their mower there too.
AllPower also stocked and sold other machines: they sold and fixed Suzuki, Honda, Ariens, STIHL, and SSR machines and they even had marine, also known as boat parts. They were also able to get parts for other machines like Cub Cadets and Toro's. They had a little restriction to what they could fix and help with. Now that they are closed, people will need to go to other stores for their parts and repairs. Rocky's does a warranty service for STIHL machines if they were bought there. STIHL is a brand that makes chainsaws, weedwackers, brush cutters, and leaf blowers. But United Ag and Turf will repair there, warranty or not. United Ag and Turf also can repair and get parts for almost all lawn tractors and they can also help with Ariens snow blowers. For most motorcycles, Valley Motorsports in Northampton will get parts and repair motorbikes for customers. For boating needs, there is Action Marine in Holyoke and Riverfront Marine Sports in Salisbury.
While the store is closing we wish Dan all the best in the future.
About the Contributor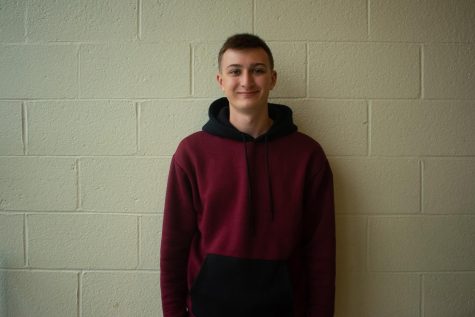 Evan Anderson, Staff Writer
Evan Anderson is a Senior at the Granby Jr/Sr Highschool and he enjoys video games and movies, mainly of the SiFi and Fantasy genre. Evan is also a winner...