Mr. Haggan Comes Home
What's it like being a student teacher? What's it like coming back to the town you grew up in? For Mr. Haggan, Granby is home. After moving 21 times in the past 10 years. Mr. Haggan has been searching for a place he can call home ever since he medically retired from the army in 2018. 
For Haggan, returning to Granby and becoming a student teacher has been "nostalgic and fun." He will finish his degree in education in May of 2022 and he hopes to find a job at GHS after he graduates.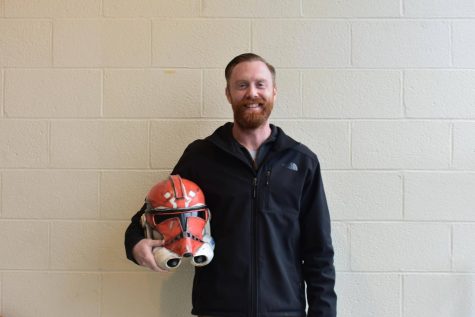 After graduating high school, teaching had not even a chance of being involved in his future. Haggan joined the army after college and spent the next 6 years serving 3 tours, 2 in Afghanistan and 1 in Iraq. Part of the 82nd Airborne Division, 3rd Special Forces Group and 10th Mound Division, Haggan describes his time in the army as "the greatest time of his life" and "the best job he will ever have." He wishes that his body could have taken on the job for longer, because he thoroughly enjoyed jumping out of planes, and claims "he would've done it for the rest of his life." 
After departing the army in 2018, Haggan became a government contractor, travelling from his home in New York to Germany quite frequently. 
He states that "the money was good, but the job was unfulfilling." 
During that time, Mr. Haggan was still in contact with his high school teachers, frequently talking about his future with them. Finally, after years in his contracting job, he decided it was in his best interest to make a return "home." After stepping away from school for 10 years, he decided that he would return to Massachusetts and get his degree. He attended the University of Massachusetts to get his Masters in Education, and was then able to return to the town he loved, and become a student teacher at Granby High, the same school he attended growing up and where one teacher in particular inspired him to go into education.
"Mr. Berneche is the biggest reason I wanted to become a teacher," said Haggan. "He made history fun and anecdotal. He made school not seem like work. It was more about connecting the past and present. It was more than just a lecture."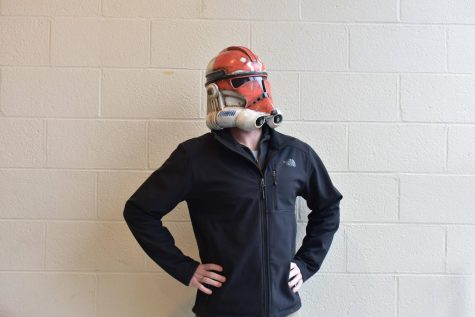 While traveling, Haggan had missed his teachers like Mr. Berneche, his mentors, and his friends. He also missed having a place to call home, so he returned to Western Mass and is now a student teacher at Granby High.
"When asked to describe what it was like coming back, it was hard for Haggan to describe the experience. He said it was quite incredible to be teaching some of the kids he knew when they were just children." 
Quite an incredible life to have lived in just 32 years. Certainly a memorable experience for me to have met and established a friendship with Mr. Haggan. His positive attitude and high levels of sarcasm have made him a friend to many of the students here in attendance at Granby High. He is always able to bring the best out of others, and he finds a way every day to make others laugh. Mr Haggan, thank you for your service, and welcome home.