Dune Brings Classic To Life Despite Inconclusive Final Act
Despite an ending to be desired, Dune does an admirable job of bringing the sci-fi classic to life.
Dune, Director Denis Villenueve's adaptation of Frank Herbert's seminal classic, seeks to finally do the story justice on the big screen (after a few less than stellar attempts) and put an end to its reputation as "unfilmable". The result is an ambitious albeit somewhat flawed two-and-a-half hour epic unafraid to take it's time – after all "fear is the mindkiller." 
Opening in the year 10,191 with a young man, Paul Atreides (Timothee Chalamet), heir to the great and powerful House Atreides. By decree of the Emperor, House Atreides is given the planet Arrakis, home to a substance known as "the spice" or "spice melange" which is the single most valuable resource in the universe. Paul's father, Duke Leto Atreides(Oscar Issac), accepts the decree in a scene overflowing with unease, though not without his suspicions as planet Arrakis had previously belonged to the brutal House Harkkenen and many in House Atreides suspect it to be a trap. Regardless of these concerns, House Atreides soon departs enmasse for Arrakis, prepared to face whatever may await them.
From the second the film starts playing, it fully immerses viewers in the themes and sci-fi ideas the novel is known for and which would come to influence so many stories. Early in the film something called the voice is introduced, a power possessed by Paul and members of the bene gesserit (kinda like space witches) that has the ability to control people and is conveyed through some impressive sound design. Along with this comes a prophecy which at first glance appears to be nothing more than the common trope of the "chosen one-someone destined to fix everything." However as the film progresses, this doesn't appear to be the case as through the stories various twists and turns the trope becomes more and more distorted until we're not sure what to believe. This defiance of convention works to not only to subvert expectations but also to set up exciting possibilities for the future.
The film boasts an impressive cast to say the least, featuring the aforementioned as well as making great use of talents such as Jason Momoa (Duncan Idaho), Josh Brolin (Gurney Halleck), and Rebecca Ferguesan (Lady Jessica and Paul's mother) bringing the rest of House Atreides to life. The Harkonnen are represented by Dave Bautista (far, far away from his iconic performance as Drax), David Dastmalchian, and Stellan Skarsgård, who turns in an intimidating performance as Baron Harkonnen – the films main antagonist who really has a thing for floating. Among the Freman, Natives to Arrakis who have learned to survive the harsh conditions of the desert and fight against those outworlders who come to harvest spice are Javier Bardem as Stilgar leader of a Freman tribe, and Zendaya as Chani, Paul's dream girl who is regretfully, barely in the film.
As with all of Villeneuves films, Dune is a technical marvel and expertly carries its audience to the faraway worlds it depicts thanks to the exceptional work done in it's production with costumes, sets, CGI and some especially good sound design: all working in concert to make this universe feel as real as can be while offering mesmerizing environments chalk full of detail: from the dust in the air, to the soaring space crafts, not to mention the sandworms.
But for all of the film's splendor, it closes not with a bang but with a feeling of emptiness as Paul's story comes to an abrupt end in an ever elusive final act that leaves the story feeling unfinished and anticlimactic especially in comparison to the grand scale which has been depicted only an hour earlier. Despite being two and a half hours long Dune feels more like the prologue to a great story then one itself, this is of course done intentionally due to this being only the first movie, but knowing that fact doesn't make it any less unsatisfying.
 In summary, Dune is a compelling, immersive story that beautifully brings Frank Herbert's world to life and sets the stage for an ambitious future which will come on a grandiose scale. However in its effort to set up for the future, Dune fails to deliver a satisfying conclusion itself, instead offering a conclusion that can only be described as incomplete. Still with it's stellar cast and incredible visuals, Dune remains a worthwhile watch and remains worthy of being called an epic.
SCORE: 7 / 10
About the Contributor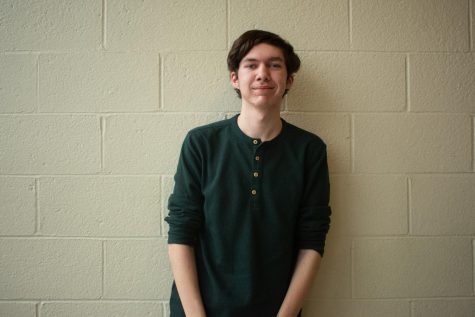 Declan Otto, Staff Writer
Declan Otto is a senior at Granby Junior Senior Highschool. This is his first year with the newspaper and he's very excited to get started. As an active...