Rams Basketball Readies For A Big Season
Despite the departure of longtime Coach Tim Sheehan, the varsity basketball team is ready for a strong season.
There's nothing like it, the fans cheering, the smell of food coming from the hallway gracefully into the gym, that's it! Basketball season is back! The season kicks off on November 29th and the players and coaching staff alike feel that the season can't come quick enough. With a new coach and a new schedule, they anticipate this being one of the best seasons yet. 
"Obviously the goal is to win now and have a successful year, but I want to build the culture for the future and set an example for the younger guys," said senior captain Ryan Gaughan, a four year varsity letterman. Gaughan has committed to play baseball at AIC and has been with the Granby basketball program for five years – impressively, he's been playing on the varsity team since eighth grade. One of Gaughan's goals this season is to win his first playoff game and the loss to South Hadley during his sophomore year resulted in a chip on his shoulder. He's looking forward to settling the score with South Hadley in addition to Turners Falls and Belchertown.
Brandon Wishart '22, starting guard for varsity, is another four-year letterman who has been on the team since his freshman year. Wishart is respected by the team as a leader who pushes the team to always be better.
"My goals for the season are definitely win as many games as possible and have a far playoff run," said Wishart. 
The team recently had to deal with the loss of Tim Sheehan, longtime coach with an impressive twenty-two year tenure.  Coach Sheehan, who moved on to coach in Agawam, was a beloved figure and his loss is felt deeply by the team. "[Coach Sheehan] was an amazing person who was truly an amazing teacher," said Wishart. "He wasn't just a teacher of the game of basketball but also a teacher of valuable life skills and lessons."
Wishart adds that while it "stinks" to see him go, he's happy for him on a personal level because he knows Sheehan wanted the Agawam job.
Stepping into Coach Sheehan's role this year is Granby Junior Senior High School gym teacher Coach Dubuc. Dubuc brings a lot of experience to the role: he's been playing the game for thirty years and coaching for fifteen years at all different levels. "I feel extremely lucky and blessed to be coaching varsity hoops again," said Dubuc. "I am excited about the return core of guys we have coming back this year and excited to see what we can do as a group."
Dubuc knows he has big shoes to fill. "I first want to say how much respect I have for Coach Sheehan as a person and coach. I have known him for a long time," he said. "I have played against him as a player and coached against him as an opposing coach. He does a great job preparing his teams and getting them ready to compete year after year. His players play so hard for him and to me that is a sign of a great coach."
Dubuc echoes the players thoughts on Sheehan's departure. "I respect his decision to leave, understand it was not easy on him, and wish him the best of luck."
With Dubuc at the helm and players Ryan Gaughan and Brandon Wishart leading the team, The Rams are poised to have a great season. See you at the games.
About the Contributor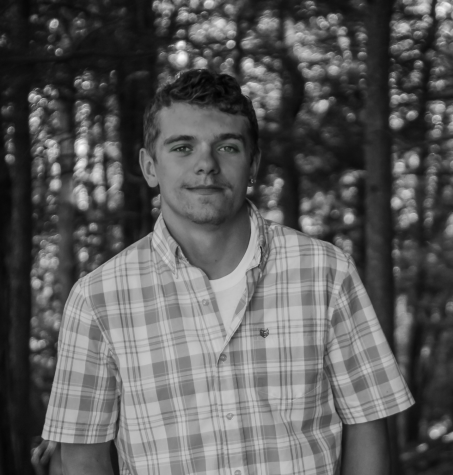 Nathan Breault, Staff Writer
Nathan Breault is a senior at Granby Jr/Sr Highschool. He's played varsity basketball since the eight grade. He worked as a server at a restaurant for...