Student Speaks Out About MCAS
One Granby Jr-Sr High School student offers her opinion on the MCAS.
Lauren Piercey, a seventh grade student at Granby Jr/Sr High School, is protesting the MCAS tests, saying that "[e]ven though these tests are used to compare scores in school districts, they are actually very unnecessary." Lauren believes that MCAS negatively impacts teaching and that there is a better way to assess student learning.
For those who are unfamiliar with MCAS testing, it occurs at the end of the school year, usually in April or May. Students in grades three through twelve take these tests, as it is required by the state. In the past, it was taken on paper, but with recent technological advancements, it has made its way online. Lauren says that "there are many who do not learn as well in front of a computer [as] they do on paper [and t]he students who learn best on paper might not get as effective results on MCAS."
Every teacher is unique in their teaching style, which Lauren really appreciates because "[n]ot every student learns in the same way." The three main learning styles consist of auditory, tactical, and visual. According to Lauren, "Good teachers will find a way to balance out all three of these learning styles so everyone can learn." If students are only taught to the test, "[it might] make teachers [feel] pressured to teach the students a certain way, which some students may struggle to learn with." Moreover, much of the content of the MCAS tests are taught in classes, but "[the] MCAS has no way of knowing what each class has worked on, so students might not know some of the content on the test."
Lauren's argument aligns with current research into the efficacy of MCAS testing. According to citizensforpublicschools.org, the MCAS is damaging to students' mental health because it only measures a narrow spectrum of academic achievements. The MCAS is also making kids drop out from high school more than they otherwise would. Failing MCAS makes students feel hopeless and that they have no future for college, so they drop out. 
Lauren provides a solution in place of the MCAS testing: projects. She believes that projects offer more opportunities for different learning styles and different academic achievements. She also believes that projects allow students to apply real-world experiences instead of learning through rote memorization and could allow students to develop better interpersonal skills. Lauren says, "[a] substitute for MCAS testing could be a big final project where students can choose from a list of project ideas and then make a final project for each course. This can allow students with different learning styles to succeed just as much while providing clear results for how much each student has learned over the year." 
Lauren hopes that spreading awareness about the efficacy of MCAS testing will encourage change in the school system in Massachusetts. 
About the Contributor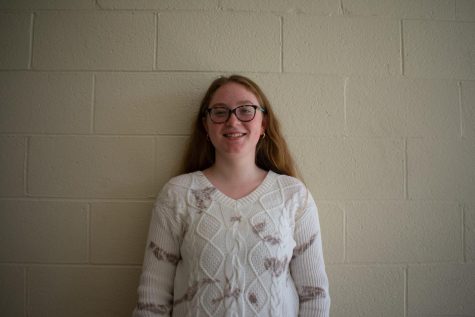 Alexis Laptie, Managing Editor
Alexis Lapite is a sophomore at the Granby Jr./Sr. High School, and it's her second year on The Daily Dino staff. She is particularly interested in Science,...